Too Sexy attends interesting events around Berlin and hosts some of our own. Email us at toosexyforthisplanet@gmail.com for more information.
Here's what's going on this month:
January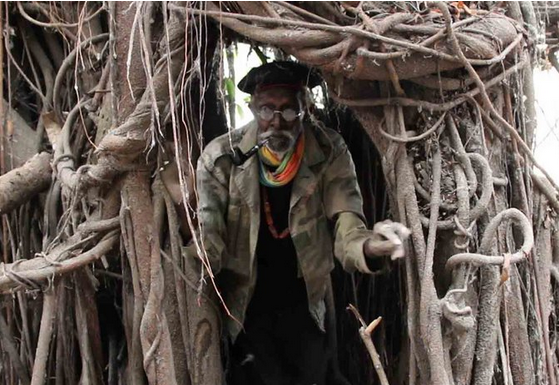 16.11.2018 to 12.05.2019 Hamburger Bahnhof
How to talk with birds, trees, fish, shells, snakes, bulls and lions takes artists' interactions with endangered places, societies and environments as points of departure. The presented works often focus on specific places that have been destroyed, altered, or are seriously imperiled by encroaching capitalism, colonialism, and other detrimental human influences. Videos, large-scale installations, sculptures, manifestos, poems, photographs, drawings, and paintings address delicate socio-ecological systems, of which human beings are always a part. The artists speak from personal positions of dissidence to today's dominant modes of interaction with the environment—whether feminist, decolonizing, situational, and by proposing radically non-capitalist ways of interacting with humans, other living beings, and matter.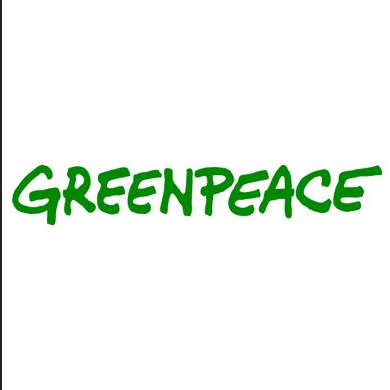 2.1.2019 18.00 – 20.00 Chausseestrasse 84
Unterstützen Sie die Arbeit von Greenpeace durch Ihre ehrenamtliche Mitarbeit in der Berliner Greenpeace-Gruppe!
Greenpeace Berlin besteht aus über 300 Menschen, die ehrenamtlich zu fast allen internationalen Greenpeace-Themen recherchieren, Aktionen durchführen und informieren. Sie vertreten alle Stadtteile Berlins, sind zwischen zehn und siebzig Jahre alt und üben oder übten verschiedene Berufe aus.
Sie können helfen:
– Sie wollen zu den Themen von Greenpeace arbeiten?
– Können handwerklich arbeiten?
– Kennen sich mit IT / Foto / Video aus?
– Können super texten?
– Basteln gerne?
– Können sehr gut Vorträge halten?
oder haben sonst eine tolle Fähigkeit, die Sie einbringen wollen? Wir suchen immer ehrenamtliche Mitstreiter für die gute Sache!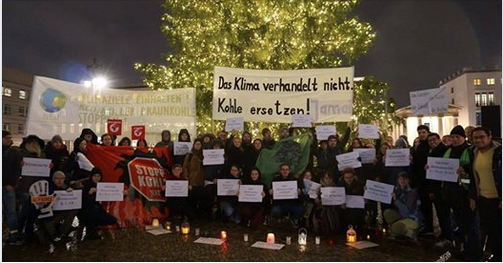 8.1.2019 6:30 PM – 7:30 PM Brandenburger Tor
We will meet for a climate protection vigil because our government does not grasp how urgent the coal phase out is now to avert the climate catastrophe!
Bring a candle, an amour or your superwomen outfits & good mood. We will prepare banners, posters, tweet opportunities etc.
We need you – be there to show support for more climate protection and a quick coal exit.
On Wednesday, Merkel's cabinet meets and we meet the night before to pressure the cabinet for a turnaround in their energy policy.
We want the coal commission to agree on a quick exit from coal power in order to still meet our climate targets for 2020.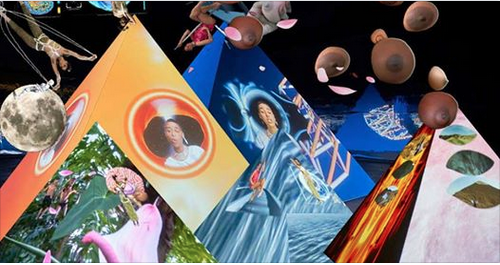 10.1.2019 7 PM – 11 PM, Savvy Contemporary
The exhibition Ecologies of Darkness (Building Grounds on Shifting Sands) brings together the works of fifteen artists whose practices address the existential, ecological, historical and political "intimacies" that sustain the world we live in, bringing into relation spheres of interconnected existences that are in constant motion, while experimenting with poetic figurations of queer futures. The exhibition delves into the question of the possible conditions of the transmission of visibility and the forms of resistance that can emerge when we practice forms of dis-location and dis-identification in art, writing, and in our daily lives.
Together, they form an emergent ecology of practices that attempt to navigate the complex architectures of power while making rooms for and experimenting with the possibilities of transmission and resonances in darkness, by inventing new poetics, codes, languages, forms of communing and new technologies of healings.
18.1.2019 6 PM – 12 AM
ZK/U – Zentrum für Kunst und Urbanistik
Welcome to the world's largest Disco Soup on January 18th, 2019, in Berlin! Lets heat the dancefloor and the veggies and get ready for the "We are fed up"-demonstration (Wir haben Agrarindustrie satt!-Demo) on January 19th.
Sharp knives and discussions, great beats and beets are amongst the ingredients of the most unusual disco you've ever experienced.
Too small, too big, too fat, too thin for the standardized wholesale and retail norms: 1500 kg vegetables from Brandenburg region's farmers will be waiting to be chopped and transformed into a delicious vegan soup by the "Fläming Kitchen" Team!
Live music from the band One Drop and the best beats of Dj Party Cloudy Jr. and Katzenohr will heat the dancefloor.
Want to give your hands and feet a break? Be creative and help create costums and banners for the demonstration, get involved in one of the many interactive Workshops or get inspired with the talks from great activists from all around europe.
Bring along your knives, peelers, brushes, chopping boards and dancing shoes to wash, peel and cut all those knobbly vegetables and to dance through the night. You are all invited!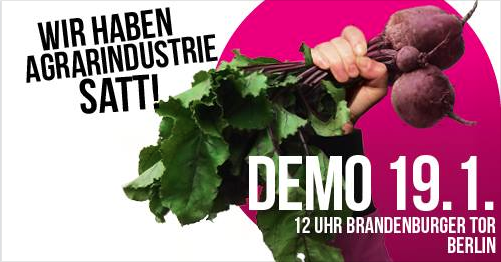 19.1.2019 12 PM – 4 PM Brandenburger Tor
Gutes Essen, eine klimagerechte Landwirtschaft und der Erhalt der Bauernhöfe – das steht gerade auf dem Spiel! 2019 entscheidet die Bundesregierung bei der EU-Agrarreform (GAP) maßgeblich mit, welche Landwirtschaft die EU Jahr für Jahr mit 60 Milliarden Euro unterstützt.
Aktuell gilt: Wer viel Land besitzt, bekommt viel Geld. Wir sagen: Schluss mit den Steuermilliarden an die Agrarindustrie! Der Umbau zu einer bäuerlichen und ökologischeren Landwirtschaft kann nicht mehr warten.
Bei den Verhandlungen in Brüssel muss sich die Bundesregierung an die Seite der Bäuerinnen und Bauern stellen, die Tiere artgerecht halten, insektenfreundliche Landschaften schaffen und gutes Essen herstellen. Deswegen schlagen wir – die bunte, vielfältige und lautstarke Bewegung – mit unseren Töpfen Alarm für die Agrarwende!
Wir fordern: Der Agrarindustrie den Geldhahn abdrehen!
Subventionen nur noch für umwelt- und klimaschonende Landwirtschaft!
Öffentliche Gelder nur noch für artgerechte Tierhaltung!
Mehr Unterstützung für kleine und mittlere Betriebe, die gute Lebensmittel für uns alle erzeugen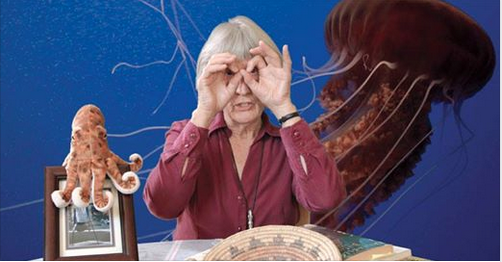 January 26, 2019 at 7 PM – 10 PM Filmmuseum Potsdam
DONNA HARAWAY: STORY TELLING FOR EARTHLY SURVIVAL features Haraway in a playful and engaging exploration of her life, influences, and ideas. Haraway is a passionate and discursive storyteller, and the film is structured around a series of discussions held in the California home she helped build by hand, on subjects including the capitalism and the anthropocene (a term she "uses but finds troubling"), science fiction writing as philosophical text, unconventional marital and sexual partnerships, the role of Catholicism in her upbringing, humans and dogs, the suppression of women's writing, the surprisingly fascinating history of orthodontic aesthetics, and the need for new post-colonial and post-patriarchal narratives. It is a remarkably impressive range, from a thinker with a nimble and curious mind.